1/27/2009 2:07 PM
To: Olya
Did I finally find you? If it is you, lets talk. Either here or email me at toddb@ptialaska.net I won't say anymore as I don't want to seem like a complete fool if it isn't you. But I know it is you.
Todd,
Remember me?
___________________________________________________________________________
1/29/2009 2:46 AM
To: Todd
mmm noooo, I guess I am not her. there r a lot more Olgas in our city)))))
_________________________________________________________________________
<...>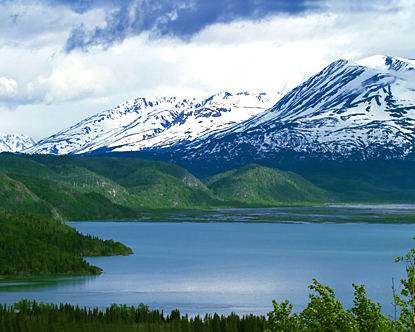 ______________________________________________________________________
2/12/2009 2:16 PM
To: Olya
<...> yes, we have summers in Alaska although they are short. Actually, they are very nice and make it worth living here. I love the Alaska summers. Well, I used to race motocross every summer and that was the main thing I did. But, I stopped racing a couple of years ago so I am adjusting to doing new stuff now. I do like to still ride dirtbikes for fun and I also enjoy golfing very much. I like to ride mountain bikes, go running, play with remote control planes, and trucks (hobby type), sometimes travel somewhere and see some kind of sporting events, I sometimes shoot basketball and even play tennis, I like to work around the yard to, hang with family, fish, camping, barbeque, relax on the deck in the sun with a cool drink, and just whatever comes up that I can't think of now.
Did you have thoughts about staying in the US? What kind of work were you doing here. Wow, 11 hour flight, sounds like fun. And I thought the 3 hour flight to Seattle from here was bad.
You know when you said you would not do snowboarding just because lots of other people do, I like that. That is the same way I feel about things. I don't do something just because everyone else does it either. But I will tell you it really is fun. I recommend going your first time on a day just after a snow so if you fall it won't hurt too bad. Trust me, you will fall, and fall and fall some more. I will let you in on a little secret of mine. Go straight to the top of the mountain and stick to the steep trails with deeper snow. That is the best way to learn. I know it is the opposite of what most people tell you but it really does work.
<...>
Yes, I have a brother and two sisters. I am the youngest. How about you? Tell me more about your family.
Well I better go because it is getting late. This is the longest message I have sent to. I hope you enjoy.
Todd
P.S. Don't worry about my age, I am legal.)) Now it is your turn. Bye
___________________________________________________________________________
2/13/2009 12:45 AM
To: Todd
Read the beginning of ur letter (I would say the loooooongest Ive ever received)) I want to say that I usually don't write to strangers) I have in friends here only people I know (except Tom)) and this corresp. is accidentally, I didnt quit it cause its surprisingly interesting to talk to u – u dont write: "do u want to meet a hot guy, babe, sending thousand kisses" or sth like that.
You like so many things! Wow. Im not like that – Im too lazy, I know thats bad, but I need to know that in the nearest future there will be some great event, then I am taking my best.
Nearly everyone in US likes golf, I cant understand whats the point. I like football. I mean not to play (last time I played was in the fifth grade, standing in the gates and beating off the ball by my head which was very accidentally))) but I guess in the states the football is not like ours, is it? Its like for ex. in Smallville series))
I never thought about staying in US. Actually on my 3rd day I wanted to go home so much! But then I met those crazy Slovakian girls, Sharkey – the American boyfriend of one of them, my neighbours, the bulgaians in the hotel where I worked…by the way I was a sell assistant, I was just selling the Italian ices near the pool. I know it doesnt sound like a great thing, but it was just until 4-5 pm and then I was free like a bird, I could also go to the ocean in the middle of the day for a couple of minutes and I liked the staff.
And the flight was very nice, I like planes, taking another one soon) Anyway, it was what it was - a fun trip, and u cant live like this all the time, forgetting about ur country, friends and family, who r there.
<...>
Im the only child, have 3 cousins. My mom and dad got married when they were 18 each, couple of years later they divorced and when I was in the 3 grade they married again. Funny guys)))
well, its time to ask what r you doing. Studying, working, nothing?
Oh yeah, I did it, again))
Best regards
___________________________________________________________________________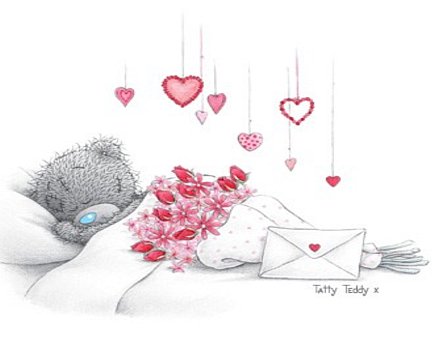 2/15/2009 12:18 PM
To: Olya
Read ur letter. You did do it again didn't you. You beat ur record.)) I had a minute and just wanted to say Happy Valentines Day. Not sure if you have that in ur country but, anyway.
Got to go. Will work on reply. See u.
Todd
___________________________________________________________________________
2/17/2009 1:05 PM
To: Todd
we have, but u dont celebrate it, if u dont have someone to celebrate it with, right?
___________________________________________________________________________
2/18/2009 3:04 AM
To: Olya
Wait, only "lovers" celebrate Valentines day in your country. Hmmmm, That is kind of depressing. In America Valentines is for everyone, not just lovers. Here we say "Happy Valentines Day" to anyone we wish to say it to as a polite gesture. If you are single than you can celebrate with family, friends, or whomever. For instance, I'm single and celebrated with my family memebers who were around that day. I bought them a nice dinner and I bought my little niece that I help raise a computer game of her choice. We had fun.
P.S. I sent you that Happy Valentines because I wanted to. From the little I know about you, I like you. And I hoped u had a nice day.
Todd
___________________________________________________________________________
2/22/2009 4:14 PM
To: Olya
It has been a while since your last letter. You might have to review it to understand this one. Anyway, here goes.
Hey babe, how's it going? Want hook up with a hot guy? Sending you a thousand kisses! Just thought I would say that since you like it so much
)) "Joking!" Olya!!! Hey, thanks so much for the "surprisingly interesting" compliment (emphasis on "surprisingly"). That is funny that other guys say that junk to you. I am sure we would all be surprised at how much that usually works.) Not speaking from personal experience, but I have heard it works
)
Trust me, I like to do those things for fun, but I don't do them everyday. I understand the lazy thing. In fact, I get that way to. But, summers are a little short here so you have to enjoy them as much as you can. Hmmm, you are at your best when there is a great event? Well, I like to think I can make everything a great event. I mean look, I seem to be bringing out the best in you as you just keep setting records with long letters.)) But then again, that might not be a good thing because you might beat me at the things I like to do( Although, you seem to have the same effect on me. Ha Ha, I know golf sounds boring right! Have you ever played? I think you would love it because it truly is a lazy game and rather addictive.
Even though I don't race anymore I like to go see pro motocross races. Last year in March we flew down to Seattle to see the Seattle Supercross. That is racing inside a dome. A few years ago we went to see a pro motocross race in Washington near the border of Oregon as well (Washougal) . They were both awesome. I want to go again. Oh wait, I just remembered I forgot to tell you my new hobby, I like to play the guitar. I finally got one as a gift this Christmas.
<...>
Best regards to u as well.
Todd
P.S. I wanted to tell u that I think u look a lot like Duffy the singer. Do you know her. She is pretty.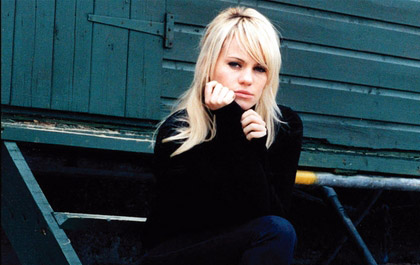 ___________________________________________________________________________
2/24/2009 2:25 AM
To: Todd
Hey, half stranger) I just wanted to say hi as I got the letter, but I dont know when Ill be able to answer it, got a lot of things to do these days
well, there r many questions u ask, so Im starting to answer them and remembering different stories from life - and there goes a long letter)
Yeah, I know her. However I know only 2 songs, but like only one - mercy. Shes nice, she is
will try to write u back before flying away from my laptop and civilization)
___________________________________________________________________________
2/24/2009 12:04 PM
To: Olya
Hmmm, Im half way there. Cool! I had to tell you I only like one of here songs too.)) But I saw her in concert the other night on cable and she was pretty amazing. Im sure u r busy with your trip and all. Glad to here it is still a go. <...> be safe, ok. Look forward to your stories. I will try to get my other reply done before u leave. If our conversation gets put on hold that is alright. It will make it more interesting for when you get back. Get ready for your trip and have a great time. I am sure you are excited. I would be)) See u.
___________________________________________________________________________
2/26/2009 7:33 AM
To: Todd
<...>With who do u go to see those motocross races?
Which is that guitar u got? electric, acoustic? I actually am not a professional) I know guys like to play the guitar, a lot of my friends does, still its a good idea to learn. Do u play well now, what can u play, maybe certain songs?
<...> Yes, I d like to come, but not in any programm now - as a tourist)) there r a lot of things I wanted to see. The Great lakes, Grand Canyon, drive famous Route 66, maybe see the Niagara waterfalls, San Francisco, Boston..nearly all the states)) couldnt done it perhaps in all my life
Well, we have tha dawn right now, I woke up much earlier today, went to bed yesterday too early. and so its time to have breakfast)) And good night to u
___________________________________________________________________________
2/27/2009 1:54 AM
To: Olya
Hi Olya, how r u today. You leave tomorrow! Lucky girl!
Funny story about your parents. <...>
Let see….. Am I working, studying, or nothing? Answer: yes, yes, yes. I do all three of those things. I work in the same industry you do right now. Not what I went to school for but until an opportunity comes available it is ok. The economy should turn around soon. Not worried about it right now. What I studied, how it came about, what happened, and where I work is a long story for latter. I also go to school part time pursuing another degree in business. And sometimes I enjoy doing nothing when I get a chance.))
I go see the races with my brother. And I went with my 6 year old niece and parents once. It was a great time. We like MX racing. It is an acoustic. But, it will amplify. I like to play older rock songs as I think they had better guitar playing than most new songs. I also like to make up my own music. I have I think three or four songs I am working on. I am a novice player but have fun. Some examples of the songs I like to play are "Wanted dead or alive" by Bon Jovi, "Sweet Child of mine" by Guns and Roses. But I will try to play anything I thing sounds cool new or older. I saw Bon Jovi in concert it was pretty cool. They sold out the arena here 3 nights in a row. I think that is a record.
Turns out me and u want to see some of the same places. The first two places I want to go are Vegas and Disneyland. Not sure if I will see them or not but you never know. I don't have to see them to be happy. Looking at your map on your page you seem to be doing ok right now traveling the world.
I have some questions for you:
What do you look for or want in a guy?
What are your likes and dislikes? (food, music, movies, people, places, whatever)
What is your favorite flower?
What do you like to do on a first date?
Where do you see yourself or want to be in five years?
Are you still finding our conversation interesting? LOL
What kind of notebook do you have?
How tall r u?
Do u have a car?
Watch any American TV shows?
How long are you going to be gone?
That should keep you busy))
I have to go. Good night, good morning, good evening, good day, good afternoon, or whatever the case may be when you read this. Later.
P.S. I like Halloween costume. In fact it is my favorite costume for a girl to wear. Love the hat. Very cute.
_________________________________________________________________________
3/22/2009 1:37 AM
To: Olya
Hey brat:_)
How are you? Long time no hear from. How was the trip? Any exciting stories to tell! It's good to hear you didn't get sold into the sex slave industry
Hmmm, no... I don't think you sent me a reply for the last letter. I didn't even know you got that letter. I though they deleted it after so many days. Looking at it now, I can't believe I wrote that long thing. If you want to attempt to reply to it, "go for it", but I won't hold you to it
) I just got back from a little mini trip myself. Went to Anchorage for a few days. For fun. It is spring break here (temps n the low 30's, yeh! right?) so went to the big city to hang out and look around. You know, the usual stuff. Well, right now I am going to go wash my truck at the local do it yourself car wash as it is dirty because the roads here are bad from melting snow. You have to keep your car clean hear cuz they put alot of salt on the roads and I noticed my custom wheels have some surface rust on them so it is rather urgent that I wash them. I can imagine you are reading this going what is he talking about and why is he telling me this!! Hey, I like my new truck. Its cool. And it gives you an idea of I am doing right now. Well I better go while it is warm outside and the sun is hot. Enjoy replying to that letter
) Bye.
Todd
P.S. Pop quiz, how many months have 28 days in them??
_________________________________________________________________________
<...>
To: Todd
Date: Mar 22, 2009 5:44 AM
strange question, 1 in 4 years maybe , is it?
I thought I sent it , but then looked at the "sent" box, there was nothing, so Ill do it now.
U have a new truck, you must be very glad, what is it, GMC? its very popular in US.
_________________________________________________________________________
3/23/2009 2:54 AM
To: Olya
Havent read your reply yet, but need to explain. Ok, see you ask someone "How many months have 28 days in it?" They usually will say "1 month, Febuary" Then you say "no, they all have 28 days in them" Its just a joke. But see, it works because I got you. Ha Ha)) Yes, GMC!!! But, how did you know what kind of truck I have? No way! Can you tell me what color it is?
_________________________________________________________________________
To: Todd
Date: Mar 22, 2009 5:45 AM
Subject: RE: Re; No subject
well, Im back home..I didnt go to Taj Mahal, do u imagine how long does it take to go there from Goa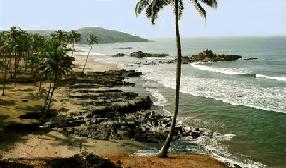 we only went to the waterfall and the spicies plantation.. after I went to India I believe it is much better and interesting to go there with guys, because Indian men are so over control..they took pictures with us, videos of how we go out of the ocean..it was very unrelaxing..
luckily we didnt care too much, enjoyed our staying, didnt loose a day..but still it would be so interesting to go across Goa by motobikes.
favourite song is always a very difficult question. I like a lot of songs.
<...>
You have more chances to see Vegas and everything than me))
What do you look for or want in a guy?
he must be tall and his name starting with T )))) haha, kiddin. dont know by myself, I always choose the wrong man.
What are your likes and dislikes? (food, music, movies, people, places, whatever)
I like hmmmm..mushrooms)) yeah, I do. Potatoes, Chicken, Noodles, Pineapples.. Hate peas,liver
I dont like hard rock and russian pop
in movies like adventures, love, comedy, but I dont like any "american pies"
people r different, what to say. I just dont like when theres nothing i can speak about with a person.
What is your favorite flower? a lot of, I just dont like lilies, chrysanthemums and carnations
What do you like to do on a first date? havin fun
Where do you see yourself or want to be in five years?
want to have a cottage by the sea))
Are you still finding our conversation interesting? tired of answering, ur turn now, same questions
What kind of notebook do you have? DELL
How tall r u? 170 sm
Do u have a car? no, i dont drive
Watch any American TV shows? yeah. recently ghost whisperer and my favourite TV show ever is Scrubs.
___________________________________________________________________________
3/25/2009 12:02 AM
To: Olya
I really did get you good on that. I did. LOL. Green with pink flames actually. How did you know?? Google Earth? I will post a pic. Tell me what u think.
Hmmm, I haven't the slightest idea how long it would take to go from Goa. To be honest, I am not familiar with the exact geographic locations of Goa and the Taj. Not sure if I have the desire to know either. Is that a bad thing! I bet it would be an interesting trip though. I mean, I would imagine the roads to be not what I am use to here. Videos of how you go out of the ocean?? What the? Thats kind of creepy. Yet funny! But I did enjoy watching the videos on youtube
) Yes, they posted them. I have to say I was a little reluctant to read that part about Indian men because it could have been alot worse. You could have said how great they are and you had soooo much fun with them you didn't want to leave. So, tell me what was the ocean, food, and your hotel like. Goa on motobikes, that does sound fun.
Wait, did u type that list of songs!? That was ambitious of you
) I am impressed because it is all American music and you know it so well. Yes, I do like some of the songs on your list. And have downloaded them to. I also like other songs the bands have from your list. I really like all kinds of music as long as it is good. I think it would just be too boring to only listen to one type of music. I listen to rock, pop, some country, and rap. Its its good.
You think so. That I have more chances to see vegas and everything than you. I don't know. You seem to be doing pretty good traveling so far. Only time will tell I guess.
Tall and name starts with T......lets see, that narrows it down to about 50 million people
You are a mushroom girl!! Ok. I know a place that makes great stuffed mushroom something or another. Not sure the name
I don't like to american pie movies either. Too many of those types of movies here lately. I agree with you about people, but sometimes it is nice to feel comfortable enough with someone that you don't have to speak.
First date, have fun. Ok. I am curious, what would that be in St. P.
Cottage by the sea? Where at?
U have a dell. I had one to, but it melted. They are know for bad products that is why there stock is way down. Hopefully, yours is not one of the bad ones. I just got an Hp about 4 months ago. They were getting rid of a product line (the Dragon laptop 20" screen) and so they had them discounted to a half the original cost. I could not believe I got a $3000 dollar computer for $1500. I love this thing. It is sooo cool. But heavy((
If my math is correct u r 5'8" tall. Really! Very nice.
You don't drive.....how do u get around? I can't imagine not driving. I guess it is just one of those freedoms we forget about in the US. Have u ever drove before? I hate to keep bringing her up but the other Olya didn't drive either. She said the one time she did she crashed into a football goal post. How does that happen!!!
I forgot to tell u, but we have a large volcano erupting right near where I live. It is called Mount Redoubt. It has went off several times but luckily the ash cloud went noth of us. I hope the wind doesn't change because that ash ruins everthing.
<...>
________________________________________________________________